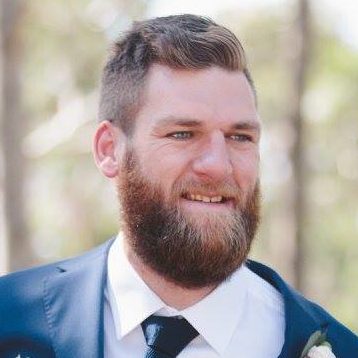 Nick Sack is the program manager of Operation Newstart Geelong and has been with the program since November 2015. Prior to commencing with ONG, Nick has spent the past 10 years teaching in Australian and United Kingdom schools, having lived in London for two years during that time. Nick has a background in Physical Education, Outdoor and Environmental Education, Science and Maths.
Nick enjoys being in the outdoors and will try and get active at every opportunity he gets. He is also a lover of all things food related and has been known to take down a number of big meals and food challenges in his day.
Nick is dedicated to helping young people achieve their best, enabling them to realise their dreams and aspirations for the future. Nick lives with his better half Renee, son Billy and dog Dougie in Belmont.
---
Mark Philpott has been employed as the Youth Facilitator for Operation Newstart Geelong since the beginning of 2015.  Mark has a diverse range of experience working alongside young people in school settings as a chaplain, school counselor and as a teacher.  Mark enjoys sharing the journey with young people, particularly during the pivotal years between 14 and 16 as they wrestle with their sense of identity and purpose.
Operation Newstart facilitates a holistic, experiential learning program that enables Mark to draw upon his breadth of skills and experiences from counselling to teaching.  The varied nature of the program also presents many opportunities for Mark to share his love of outdoor adventure, creativity and social responsibility with the participants.  As well as working with participants Mark also has a strong sense of responsibility to nurture future Youth workers who undertake student placements with Operation Newstart each term.
Mark lives with his wonderfully supportive wife Talitha, their son Jethro and dog Marley.  Mark enjoys surfing, making music with friends, good coffee and taking in the beaches of the Surf coast region.